VIGILANT 1
$29,000 - $33,000 / WEEK
---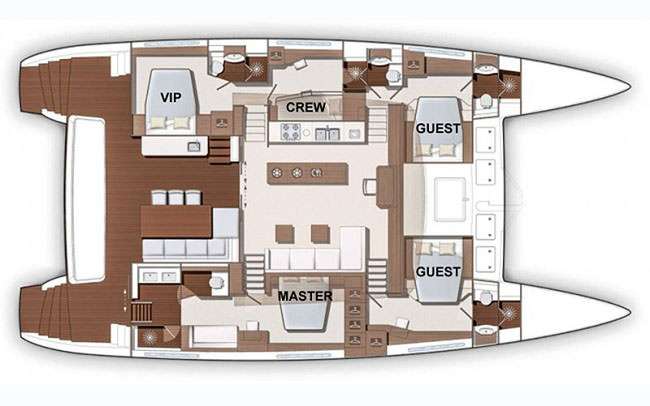 Boat Details
| | |
| --- | --- |
| Cabins: | 4 |
| Queen: | 4 |
| Single Cabins: | 1 |
| Showers: | - |
| Wash Basins: | - |
| Heads: | 4 |
| Electric Heads: | 4 |
Pick Up Locations
| | |
| --- | --- |
| Pref. Pick-up: | - |
| Other Pick-up: | - |
---
Details
| | |
| --- | --- |
| Refit: | - |
| Helipad: | No |
| Jacuzzi: | No |
| A/C: | Full |
Engine Details
2 volvo 150 HP Generator Onan 17,5 KVA
Fuel Consumption:
10
Cruising Speed:
10
Max Speed:
14US Gall/Hr
Locations
| | |
| --- | --- |
| Winter Area: | - |
| Summer Area: | W. Med -Riviera/Cors/Sard. |
---
Amenities
| | |
| --- | --- |
| Salon Tv/VCR: | Yes |
| Salon Stereo: | Yes |
| Sat Tv: | WIFI access |
| # of Videos: | - |
| # DVDs/Movies: | yes |
| # CD's: | - |
| Camcorder: | - |
| Books: | 15 |
| Board Games: | Yes |
| Sun Awning: | Yes |
| Deck Shower: | Yes |
| Bimini: | Yes |
| Water Maker: | Yes |
| | |
| --- | --- |
| Special Diets: | Yes |
| Kosher: | Yes |
| BBQ: | Yes |
| # Dine In: | Yes |
| Minimum Age: | any age is welcome |
| Generator: | 2 Ge 20 & 9.9 KWA |
| Inverter: | Yes |
| Voltages: | 24-220V / conv.110 |
| Water Maker: | Yes |
| Water Cap: | 254 Gal |
| Ice Maker: | Yes |
| Sailing Instructions: | - |
| Internet Access: | Onboard WIFI |
| | |
| --- | --- |
| Gay Charters: | Yes |
| Nude: | Inq |
| Hairdryers: | Yes |
| # Port Hatches: | Yes |
| Guests Smokes: | on deck only |
| Crew Smokes: | No |
| Pets Aboard: | No |
| Pet Type: | - |
| Guest Pets: | No |
| Children Ok: | Yes |
| Hammock: | - |
| Windscoops: | - |
---
Water Sports
| | |
| --- | --- |
| Dinghy size: | 15' |
| Dinghy hp: | 60 HP 4 STOKE |
| Dinghy # pax: | 9 |
| Water Skis Adult: | No |
| Water Skis Kids: | Yes |
| Jet Skis: | - |
| Wave Runners: | No |
| Kneeboard: | No |
| Windsurfer: | - |
| Snorkel Gear: | Yes |
| Tube: | Yes |
| | |
| --- | --- |
| Scurfer: | - |
| Wake Board: | 1 |
| Kayaks 1 Pax: | No |
| Kayaks (2 Pax): | 1 |
| Floating Mats: | No |
| Swim Platform: | Yes- Lifted platform |
| Boarding Ladder (Loc/Type): | Stern |
| Sailing Dinghy: | - |
| Beach Games: | Yes |
| Fishing Gear: | Yes |
| Gear Type: | - |
| Rods: | - |
Captain: Philippe LE HEN
Nationality : French, born in 1975
Languages: French, English
Diploma: Captain 500 - Mecanic diploma 750 KW

Philippe grew up in Brittany, and joined the army at 17 where he became a military mechanic. At 25 he left the army and travelled to the islands of Porquerolles and Levant in the Mediterranean, taking work transporting passengers to and from the islands . This led to him becoming the base charter man in the Mediterranean, managing a fleet of boats and handling Beneteau's after-sales service.
He has qualifications both as Captain and maritime mechanic; has over 20 years experience as skipper and delivering boats and can turn his hand to maintaining fixed and mobile safety systems, repairing or welding different materials, and maintaining marine engines.
Also among Philippe's skills are administration and accounts management for boat and crew.
He was the captain of an AZIMUT 62S, for 3 years, at which point the owner bought the new Lagoon 630, and he continued working for the same owner for several years.
He is an experienced and able Captain, is calm and unruffled, enjoys entertaining guests and pays attention to their needs.
In his free time Philippe is very sporty, and enjoys surfing, kiting, kayaking, swimming and running.


Chef: Sarah LE BRETON
Nationality: French, born in 1987
Languages: French, English,
Diploma: CBS (STCW2010) - Security and Hygiene (level 2)

With an excellent cook like Mom, Sarah was quickly fascinated by the "homemade" and the alchemy of flavours. After 4 years studying Biology, it was natural that she decided to trade the white coat for the kitchen jacket.
Self-taught, Sarah gained experience in several restaurants before embarking as a chef in 2010. She acquired solid skills working on various boats including M/Y Shane (Mangusta 130') M/Y Baar (Ferretti 88') and M/Y Amorina (Falcom 85').
Concerned about meeting customer expectations and diets as well as possible, Sarah specialized in Healthy Food, having noted a strong demand for special diets and allergy awareness (sugar-free, gluten-free...). Sarah has a motto: "Eating is always a pleasure", and responds to the customers' wishes by offering them a global cuisine (Mediterranean, Italian, Asian, Indian, Moroccan, Lebanese, Brazilian...).
She speaks English and Portuguese, and looks forward to meeting customers, and developing menus that are both healthy and tasty.


Hostess: Sylvana POSSETY
Nationality: French, born in 1992
Languages: French, English, Italian
Diploma: CFBS (French equivalent of STCW 2010)

Originally from Lyon, Sylvana acquired considerable experience working for 4 years at the 3-star Michelin hotel/restaurant "Auberge de la Madone" in the south of France.
Having always loved the sea, she decided to practice her profession on the water and embarked for a few months on the catamaran MOBY DICK (Fontaine Pajot 65') then on M/Y VESPUCCI (CRN Ancona 90') for 2 seasons in the Mediterranean as a sailor/hostess.
Sylvana speaks English and Italian.
Always cheerful, Sylvana offers a first rate service with the objective of meeting the customer's requirements to the best of her abilities.

This trio offers a 5-star service, which will satisfy the expectations of clients for an exceptional cruise.
(1 May - 14 December)
W. Med -Riviera/Cors/Sard.
| | | | | | | | | | | | | | | | | | | | | | | | | | | | | | | | |
| --- | --- | --- | --- | --- | --- | --- | --- | --- | --- | --- | --- | --- | --- | --- | --- | --- | --- | --- | --- | --- | --- | --- | --- | --- | --- | --- | --- | --- | --- | --- | --- |
| Apr 2019 | 1 | 2 | 3 | 4 | 5 | 6 | 7 | 8 | 9 | 10 | 11 | 12 | 13 | 14 | 15 | 16 | 17 | 18 | 19 | 20 | 21 | 22 | 23 | 24 | 25 | 26 | 27 | 28 | 29 | 30 | |
| May 2019 | 1 | 2 | 3 | 4 | 5 | 6 | 7 | 8 | 9 | 10 | 11 | 12 | 13 | 14 | 15 | 16 | 17 | 18 | 19 | 20 | 21 | 22 | 23 | 24 | 25 | 26 | 27 | 28 | 29 | 30 | 31 |
| Jun 2019 | 1 | 2 | 3 | 4 | 5 | 6 | 7 | 8 | 9 | 10 | 11 | 12 | 13 | 14 | 15 | 16 | 17 | 18 | 19 | 20 | 21 | 22 | 23 | 24 | 25 | 26 | 27 | 28 | 29 | 30 | |
| Jul 2019 | 1 | 2 | 3 | 4 | 5 | 6 | 7 | 8 | 9 | 10 | 11 | 12 | 13 | 14 | 15 | 16 | 17 | 18 | 19 | 20 | 21 | 22 | 23 | 24 | 25 | 26 | 27 | 28 | 29 | 30 | 31 |
| Aug 2019 | 1 | 2 | 3 | 4 | 5 | 6 | 7 | 8 | 9 | 10 | 11 | 12 | 13 | 14 | 15 | 16 | 17 | 18 | 19 | 20 | 21 | 22 | 23 | 24 | 25 | 26 | 27 | 28 | 29 | 30 | 31 |
| Sep 2019 | 1 | 2 | 3 | 4 | 5 | 6 | 7 | 8 | 9 | 10 | 11 | 12 | 13 | 14 | 15 | 16 | 17 | 18 | 19 | 20 | 21 | 22 | 23 | 24 | 25 | 26 | 27 | 28 | 29 | 30 | |
| Oct 2019 | 1 | 2 | 3 | 4 | 5 | 6 | 7 | 8 | 9 | 10 | 11 | 12 | 13 | 14 | 15 | 16 | 17 | 18 | 19 | 20 | 21 | 22 | 23 | 24 | 25 | 26 | 27 | 28 | 29 | 30 | 31 |
| Nov 2019 | 1 | 2 | 3 | 4 | 5 | 6 | 7 | 8 | 9 | 10 | 11 | 12 | 13 | 14 | 15 | 16 | 17 | 18 | 19 | 20 | 21 | 22 | 23 | 24 | 25 | 26 | 27 | 28 | 29 | 30 | |
| Dec 2019 | 1 | 2 | 3 | 4 | 5 | 6 | 7 | 8 | 9 | 10 | 11 | 12 | 13 | 14 | 15 | 16 | 17 | 18 | 19 | 20 | 21 | 22 | 23 | 24 | 25 | 26 | 27 | 28 | 29 | 30 | 31 |
| Jan 2020 | 1 | 2 | 3 | 4 | 5 | 6 | 7 | 8 | 9 | 10 | 11 | 12 | 13 | 14 | 15 | 16 | 17 | 18 | 19 | 20 | 21 | 22 | 23 | 24 | 25 | 26 | 27 | 28 | 29 | 30 | 31 |
| Feb 2020 | 1 | 2 | 3 | 4 | 5 | 6 | 7 | 8 | 9 | 10 | 11 | 12 | 13 | 14 | 15 | 16 | 17 | 18 | 19 | 20 | 21 | 22 | 23 | 24 | 25 | 26 | 27 | 28 | 29 | | |
| Mar 2020 | 1 | 2 | 3 | 4 | 5 | 6 | 7 | 8 | 9 | 10 | 11 | 12 | 13 | 14 | 15 | 16 | 17 | 18 | 19 | 20 | 21 | 22 | 23 | 24 | 25 | 26 | 27 | 28 | 29 | 30 | 31 |
---